Wipe Out Your Brain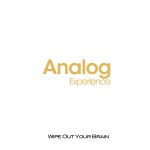 Die neue Single ist ab dem 01.02.2015 erhältlich.
Die veröffentlichung des Tracks Wipe Out Your Brain ist auf den 01.02.2015 verschoben worden. Vorab könnt ihr den Track bei Amazon und iTunes bestellen und auch vorhören! Ab dem 01.02.2015 wird die Single in weiteren Online Shops als Download erhältlich sein. Wer es bis zum Februar nicht abwarten kann, schaut einfach mal bei unserer Facebook Seite vorbei. Dort steht weitere Musik, unter anderem der Electro Funk Track "Smokers Corner" als Download bereit.
In folgenden Online Shops ist der Track ebenfalls erhältlich.
The publication Wipe Out Your Brain at the 01/01/2015 is called off.
Next date is 01/02/2015. This track is available in all shops after 01/02/2015.